Hi there! Did you know there are only 6 more weeks until Halloween? Today I want to share a few tips with you for some Halloween shapes using punches that you probably already have on hand. I love it when you can use something you have and make it work for more than what was intended.
First we'll use the Umbrella Builder Punch to make a great set of bat wings! I stumbled upon this after trying to make a card using this punch and I noticed that the punched out umbrellas made a great set of bat wings when you position them together. Just add a tiny circle from the Layering Circles Dies and cut out some small ears and you've got an adorable bat.
Next we will use the The Tulip Builder Punch to make a ghost. The card below is inspired by this cute mug I saw at Kirkland's. I'm probably going to get it very soon, it's soooo cute! (Click here for mug details.)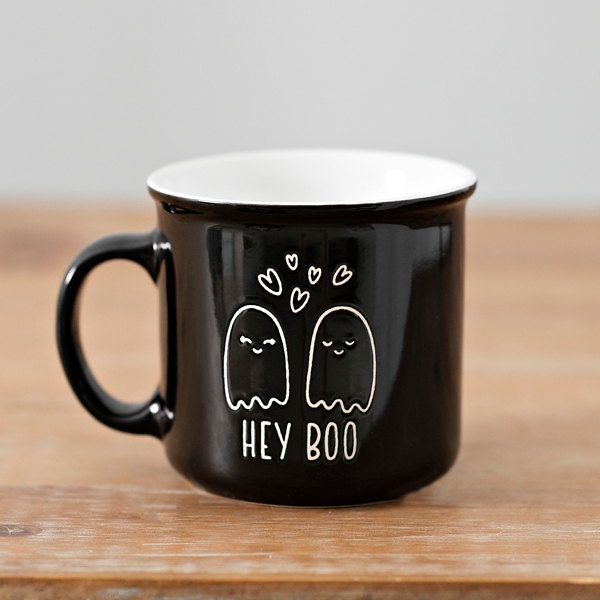 For both sets I used the face stamp from the Cute Fruit Stamp Set. This was just the ticket for an adorable bat and ghost, aren't they too cute?!


I hope you have enjoyed this tip and give these cards a try. Thanks so much for stopping by!
Happy Stamping!
If you enjoyed this post, please be sure to…
Click here to shop with my monthly host code & learn how to earn a Monthly Free Gift when you shop with me!
See how you can earn a free $50 shopping spree with my Campfire Rewards Program.

Receive a FREE PDF tutorial when you subscribe to my newsletter (below).

See how you can earn product credit when you refer a friend through my Customer Referral Program.
Need a great gift? I offer Stampin' Up! Gift Certificates.
Join my Paper Pumpkin Club and get an alternate idea from me each month.
Subscribe to my YouTube channel so you never miss my video tutorials.

Leave me a comment below and let me know what you think!